About HA5AO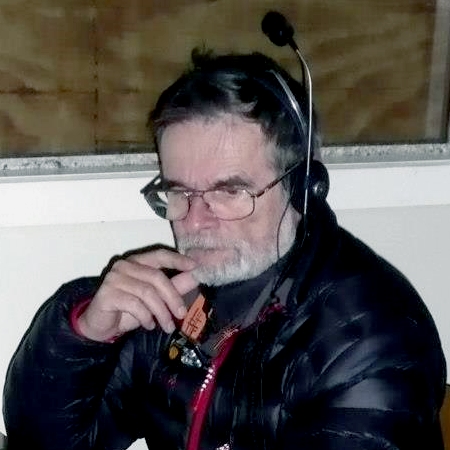 There is a huge amount of ham radio station websites. This one is a simple, further addition. By creating this site, my aim was just to share some basic information about me, my station and my activities, not more.
My name is Istvan Gaspar, operator name is Pista. I was born in 1951. I was radio operator in the military between 1971 and 1973. In 1973 I joined HA5KHT club station and was a very active member of the contest team until 1990. In 1976 I was licensed as HA7VT and changed to HA5AO in 1984. Due to family and professional commitments, I wasn't active between 1990 and 2004. I am back on the air since 2004 and active on HF bands (mainly CW). I am DX enthusiast.
Member of the A1 Operator Club, CW Operators Club, HADXF, INDEXA, CDXC, ODXG, EUDXF, PDXG, KYDXA, GDXF, SDXF.
Membership
A-1 Operator Club
CW Operators Club
#1522, Life-member
Perseverance DX Group (PDXG)
Charter Member

HA DX Fanatics (HADXF)
Charter Member


Internatinal DX Association (INDEXA)
Chiltern DX Club
Oceania Amateur Radio DX Group (ODXG)
European DX Foundation (EUDXF)


German DX Foundation (GDXF)
Swiss DX Foundation (SDXF)
Kentucky DX Association (KYDXA)
Awards
DXCC Honor Roll
8 Band DXCC, No.: 6610
DXCC Challenge
IOTA
Station setup
Yaesu FTDX 9000D transceiver
Yaesu Quadra VL-1000 linear amplifier
SteppIR 3 elemn, 40-6 meters, 16 m up
SteppIR BigIR vertical for 80-10 m bands

microKEYER II interface

MA160V vertical for 160 m
Palstar DT1500DT ant. tuner
Heil Pro-Set Plus headset
Begali Sculpture Mono Keyer(Serial #: 064)
Bencher Mercury Paddle (Serial #: 1139)
TRX-Manager v.5. for station automation
WIN-Test and N1MM+ for contesting
DX pedition & Field operation setup
2 x Elecraft K3 100 W (with KRX3A subreceiver + TCXO + KXV3B, + KSYN3A + filters: 250 Hz, 400 Hz, 1kHz, 1.8 kHz, 2.8 kHz)
2 x Elecraft KPA-500 500 W
Elecraft KAT-500 high power automatic antenna tuner
Elecraft P3 panadapter + P3TXMON + DCHF-2000 directional coupler
microKeyer II interfaces
Spiderbeam, 5 bands, (20 - 10 m) on 10 m telescopic Alu pole
Wire Verticals (12 and 18 m), 160 - 10 m + SGC 235 automatic antenna coupler
Folding Hexbeam for 20-6 m bands
Heil Pro-Set with HC4 mic element